Optimal humidity care for food
Twin Cooling Plus™ cools the fridge and freezer compartments separately. Independent evaporators and cooling systems ensure the optimal environment, with high humidity and no mixing of odours, so food stays fresher.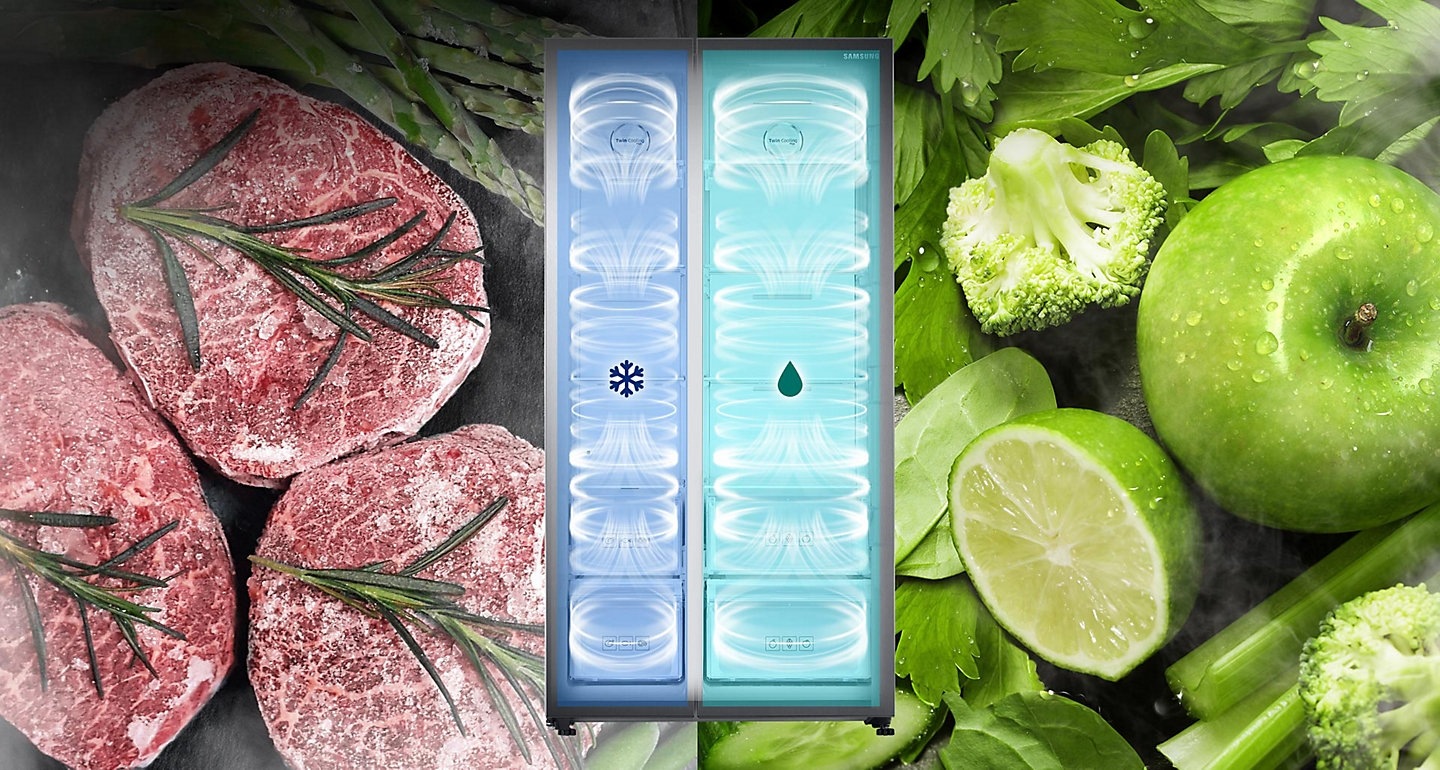 Precisely maintains freshness
To keep food fresh for longer Precise Chef Cooling technology minimises any temperature fluctuation to within just ± 0.5 °C* by frequently sensing changes and then precisely controlling the operation of the compressor.
Harmoniously colourful styling
A premium design brings refined elegance to any modern kitchen with a choice of trendy colours, such as Refined gleam. And its counter-depth design doesn't stick out or need any special installation.
More space to store more food
Has a very spacious interior with a huge 620 liter capacity. There's plenty of room to store your weekly groceries and it's much easier to keep everything neatly organised, so you can quickly find things you need.
674 

Gross Total(Liter)

620 

Net Total(Liter)

908 

Net Width(mm)

1,825 

Net Case Height with Hinge(mm)

721 

Net Depth with Door Handle(mm)

116 

Net Weight(kg)